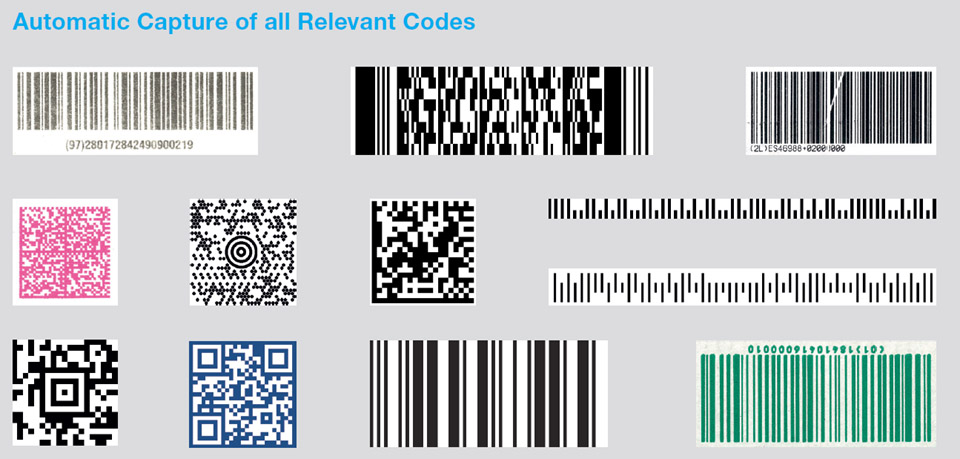 The VIPAC identification system identifies the following barcodes
2/5 interleaved 

Code 39, Code 93, Code 128

EAN/UPC with add-on

Codabar, Postnet, Planet

3/5, Four State
As well as currently used 2-D codes:
DataMatrix EEC200

PDF 417

Maxicode
Provides quick reliable read rates on conveyor speeds up to 4.5 m/s (885fpm).
Auto-ID Systems for Courier, Express and Parcel Companies: Read Barcodes and 2D Codes Accurately and Efficiently
CEP (courier, express, and parcel) companies' customers expect increasingly shorter delivery times. Meanwhile, items need to be delivered on time, and companies need to be able to track their shipments at any time. On the other hand, mail and parcel companies aim to achieve the best possible throughput rates. To fulfill both sets of requirements, incoming deliveries need to be identified and sorted largely automatically.
The VIPAC camera-based auto-ID system identifies all standard barcodes and the 2D codes typically used in the sector. In contrast to conventional scanners, VITRONIC's auto-ID system ensures that all standard codes are identified accurately and reliably – even under extreme conditions.
Flexible Auto-ID with the VIPAC R Range of Systems
The camera-based VIPAC auto ID system is modular, and therefore easy to integrate into existing conveyor systems. The simplest variant is an auto ID system with just one camera for reading codes and characters. Up to six cameras may be deployed, depending on the number of sides to be read and the way the parcels are positioned on the conveyor system.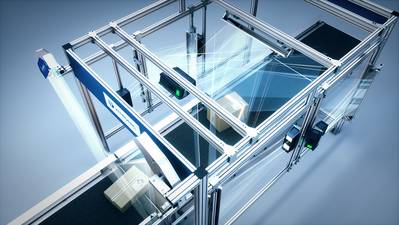 Camera-Based Auto-ID for Maximum Read Rates at Top Conveyor Speeds
Whether for manual goods handling or for fully-automatic conveyor systems, VITRONIC provides a custom reading system for your particular transport scenario, which allows you to efficiently and reliably identify anything from barcodes to 2D codes and automatically capture characters (OCR), all based on a modular principle. Our VICAM auto-focus line camera enables maximum read rates with the highest reliability and at conveyor speeds of up to 4.5 m/s. The VICAM 3S has an integrated decoding unit for best reading results and offers simple plug & play operation. The VICAM SSI2 combines maximum code reading rates with best results for OCR identification.