About Vanderlande
Vanderlande is the global market leader in value-added logistic process automation at airports, and in the parcel market. The company is also a leading supplier of process automation solutions for warehouses. Vanderlande's baggage handling systems move 3.7 billion pieces of luggage around the world per year, in other words, 10.1 million per day. Its systems are active in 600 airports including 13 of the world's top 20. More than 39 million parcels are sorted by its systems every day, which have been installed for the world's leading parcel companies. In addition, many of the largest global e-commerce players and distribution firms have confidence in Vanderlande's efficient and reliable solutions.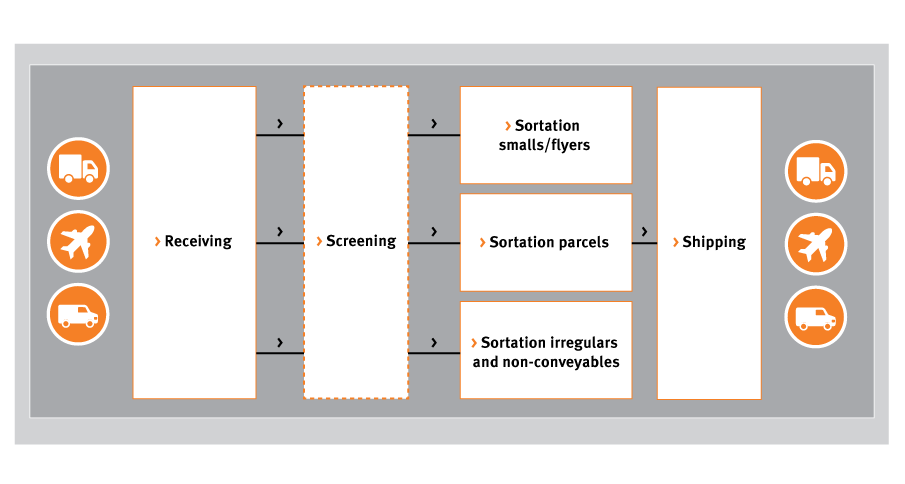 Innovative systems in Parcel Sortation
---
The company focuses on the entire sortation process – starting with the unloading of parcels – which means that it offers a complete range of telescopic conveyors. The next step is sortation, with state-of-the-art line and loop sorters available. The most appropriate sorter depends on such factors as the characteristics of the products being handled; the shape and layout of the facility; and the peak and average volumes required.
After sorting, parcels are ready for loading at the outgoing docks and onward transportation to their final destination. Vanderlande's extendable conveyors can be used for ergonomic and efficient vehicle loading.
Sortation of smalls and flyers
---
Vanderlande offers a complete range of line and loop sorters to suit individual needs. The optimum system depends on the different sizes, weights, and kinds of products that are being handled. Other important factors to be considered are the required capacity and the size and shape of the main operations building.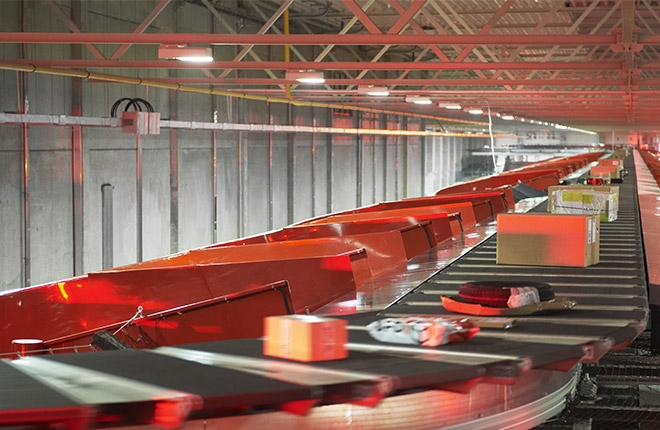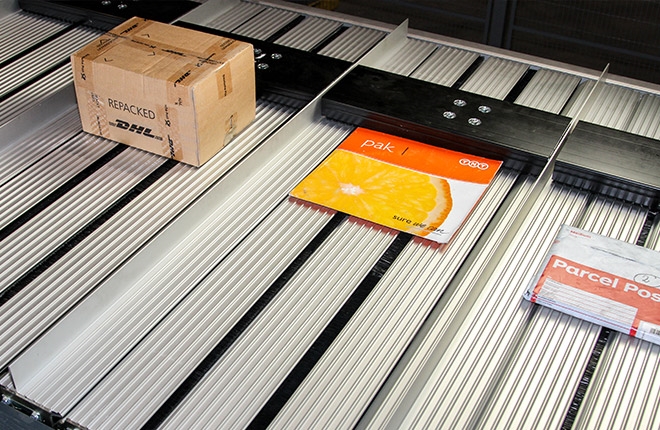 Vanderlande's COMPAXORTER provides a highly flexible solution to handle a wide range of products, from very small packages (as thin as 2mm) through to larger parcels (up to dimensions of 410 x 500 x 410mm and weighing 10kg), with a capacity of over 10,000 parcels per hour. This range of products also includes items that are traditionally difficult to sort with other systems, such as shrink-wrapped products, odd-shaped parcels, and unstable packages.
In addition, the closed surface and positive sorting action result in extremely high accuracy, and various detection devices prevent typical sorting errors caused by operators. Due to the linear design, the COMPAXORTER can be fitted into confined spaces.  
CROSSORTER
---
Vanderlande offers a range of CROSSORTERs, including the 700, 1200 and 1500 varieties. These systems provide highly flexible solutions to handle products up to 1,500 x 800mm (including odd-shaped items) with an availability of 99.9%.\
The main characteristics are:
full product range with a single sorter

up to 18,000 carriers per hour

parts are extremely easy to change within 5 minutes.
The company is committed to using materials in a way that ensures their return into technical or biological cycles. The CROSSORTER is built using sustainable materials that are safe and healthy for both humans and the environment.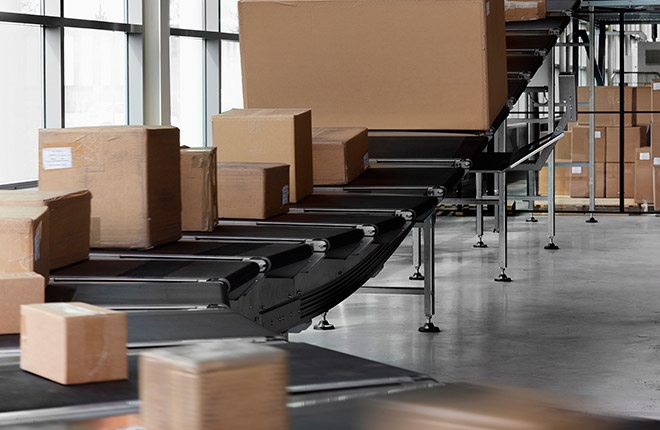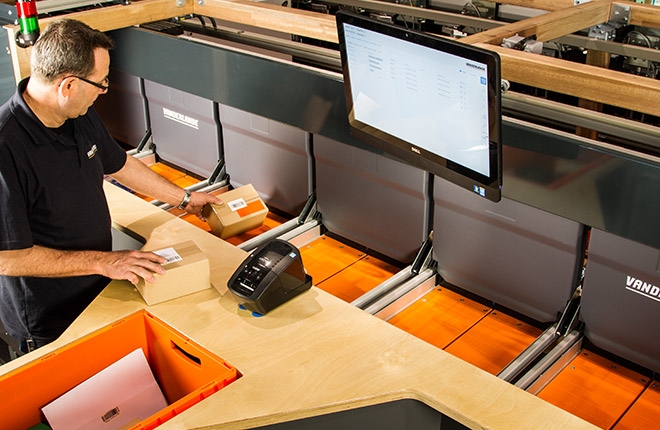 The TRAYSORTER is a highly flexible flat sorter, also known as a Bombay sorter. It is suitable for handling a wide range of products, from clothing, accessories and small parcels, to shoe boxes and multimedia items. The adaptability of the interchangeable tray types meets various sorting needs. It can also be adjusted to fit into existing warehouse architecture.
With a low initial investment, the TRAYSORTER is an affordable and innovative sorter that helps to boost a facility's overall performance. 
Several tray types are available:
the drop-tray sorts clothing, small parcels and products in packages of up to 6kg

the double-drop tray sorts similar items and can handle larger sizes and weights