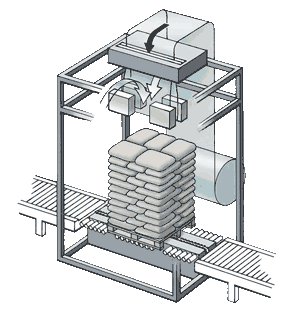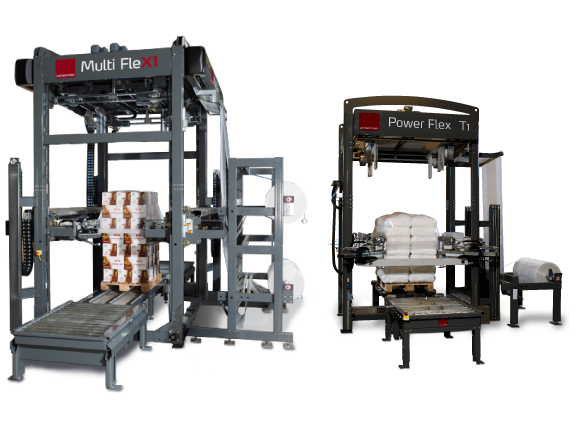 About Lachenmeier
The Lachenmeier group consists of the head office in Denmark and a range of internationally recognized subsidiaries. Moreover, the Lachenmeier group has agents and dealers throughout the world, who work together in a strong international sales and service organization. Lachenmeier customers include Fortune 500 companies and other leading companies worldwide which all need reliable and technologically advanced packaging equipment. From pallet shrink wrapping machines, through stretch hood wrapping machines to relating packaging films, Lachenmeier offers a wide variety of packaging equipment that covers a broad range of industries.
Stretch Hood Pallet Wrapping
---
Stretch hood is one of the fastest growing applications in pallet packaging (around 20% annual growth rate in Europe), due to the high package integrity and the flexibility of its use for palletizing various product loads.
Stretch hood is the solution to stabilize and handle very unstable loads. By use of the right unitization technology you can minimize the most prevalent types of damage to loads such as shifting, ripped or loose packing, crushing, water damage and infestation.
Application Industry Solution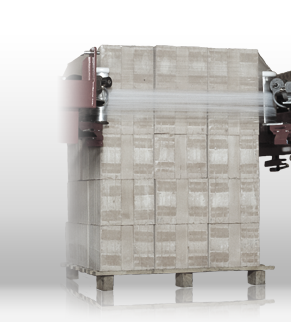 Bricks pallet,

aircrete

, tiles, concrete, and ceramics
---
Few environments are as tough on the packaging equipment as the brick industry. Dust and dirt, combined with heavy loads with sharp corners and elevated temperatures, normally causes problems when wrapping bricks products, unless taken care of by Lachenmeier. Not unreasonably, the brick industry is one of our most important industry segments.
Numerous well-known international companies rely on Lachenmeier machines and film for their end-of-line packaging. Whether bricks, pavers, ceramics, concrete blocks, roofing or tiles.
Building products
---
Building products whether cement, mortar, gypsum, lime etc, all need to be shipped around the world to distributors and construction sites and this transport requires effective and secure packaging. A packaging which has to protect the products from rough handling, inclement weather, and other abuse over which a manufacturer has no control.
The one thing you can control, however, is the type of packaging you use.
By streamlining your packaging and ensuring that you have only the basic necessities for safely delivering your product to its destination, you will save the environment, money, and can better market your green message. Lachenmeier is your guarantee for optimum packaging integrity at the lowest possible price.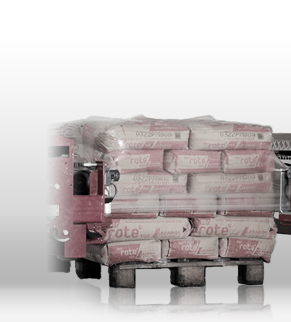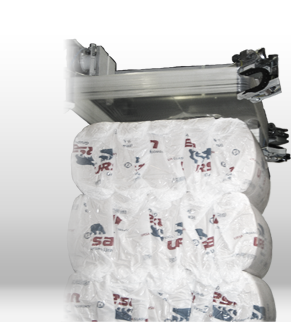 Insulation materials
---
3 m tall loads or loads with a length of 3 m, not a problem with Lachenmeier's range of XL machines designed for the insulating industry. One of our large market segments, and for a good reason.
We wrap tall loads of insulation batches, large loads with gypsum boards or EPS boards, large loads with corrugated boxes
Food pallet packaging
---
Palletized food products require protection from shock, vibration and compression arising during transport. Knowing the product and the limitation as to what it can withstand as to pressure, etc,. we select the film with the necessary holding force and stiffness to generate the optimum stability without damaging the product.
No matter if food in cans, in boxes, in glass or PET bottles, we know exactly how to wrap in order to protect the load, not only to provide the optimum load stability, but also to make sure that the product itself is not being damaged by a film pressing with too much force against the load.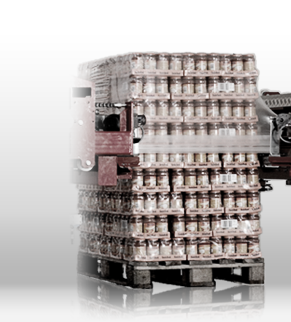 Chemical Industries 
---
Whether sack loads, big bags or octabins, Lachenmeier has for years been a preferred supplier of pallet wrapping machines in the chemical industry. Intelligent, cutting-edge machine technology combined with extended film knowledge opt for Lachenmeier packaging solutions.
Corrugated boxes
---
In 2004, Lachenmeier introduced a corrugated version of the Multi FleXL, which is designed for maximum flexibility to handle a large variety of unit sizes and To minimize the risk of contamination and potential food hazards, produce boxes must be well protected against rain, dust and dirt. The corrugated Multi FleXL can be configured for 24 second cycle times, and thus wrap 150 units per hour. 
Lachenmeier has delivered over 20 machines to various box plants making produce boxes. The system has proven to increase output significantly. Some box plants have doubled and even tripled their output after implementing a Lachenmeier MultiFlex. The corrugated Multi-Flex eliminates any issues with bottlenecks, which are very common when using handbags or stretch wrapping.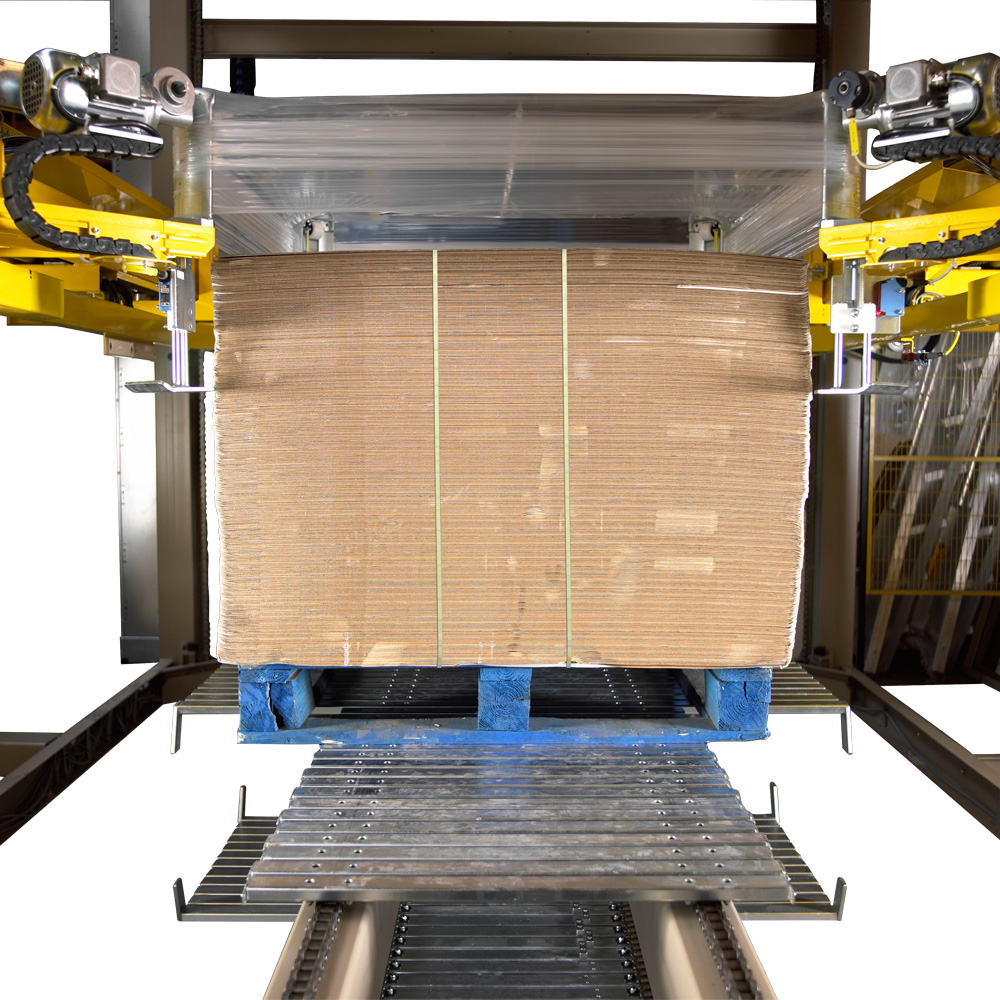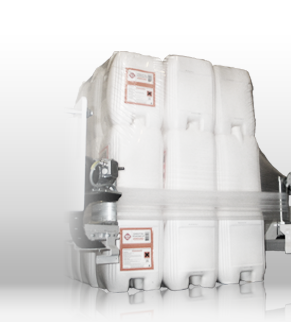 Empty Containers
---
Empty PET bottles, plastic cans, metal drums, or large containers, they all require product-specific packaging where the focus is on finding the right balance of holding force and stability in order to avoid product damage while generating the best possible load unitization.
Beverages Industries
---
Whether 6-pack bottles of beer, cans with soft drinks, or lightweight PET bottles with water, Lachenmeier has a solution to wrap this unstable pallet loads considering their extreme variations in packaging requirements.
Especially when wrapping beverages our huge knowledge of film is essential in order to choose the right film for each packaging requirement. Thin PET bottles with non-sparkling water require one quality of film, but certainly not the same quality as we would use for cans with beer.
At Lachenmeier we select a film which exactly meets the stability requirements, but at the same time respects the handling of transport, without compromising on product integrity.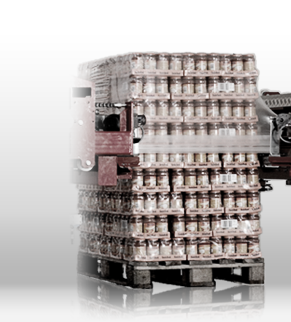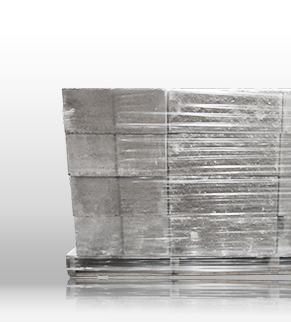 Fiber Fuels Industries
---
Fiber fuels generally come in two forms, a wood pellet and a brick. Pellets are usually packaged in 40 or 50-pound plastic bags, or in bulk bags. Bricks are typically stacked and palletized. Both products are placed on pallets, then a large top sheet or bag is placed over the loads to help prevent the product from getting wet or dirty. Once covered, the load is wrapped with stretch film to help hold the top sheet or bag on the load.
Lachenmeier's stretch hooding system is a much more efficient way of wrapping these loads. It offers better load stability, costs less per load and provides a much nicer visual package. The stretch hooding process starts with the machine, which uses a polyethylene gusseted tubular film. The film is automatically measured for length and sealed at the top to create a fived sided enclosed protective hood for the load.
Horticulture Industry
---
The horticulture industry consists of a variety of products; from mulch, top soils, fertilizers, grass seeds, etc. Each product can present a different challenge. For example; mulch loads can range in heights from 48 inches to sometimes 96 inches or more, depending on the supplier. These tall load heights make it difficult for conventional stretch wrapping methods to provide proper load stabilization. Lachenmeier has proven many times over that our stretch hooding system is the solution for effectively wrapping these loads. 
Lachenmeier's Multi FleX1 stretch hood machine has that flexibility. Our patented film unwinding during stretch feature (#US7040076), allows us to properly stretch the film, prior to applying it. This process reduces the amount of film consumption per load and provides more film thickness on the corners for extra holding forces.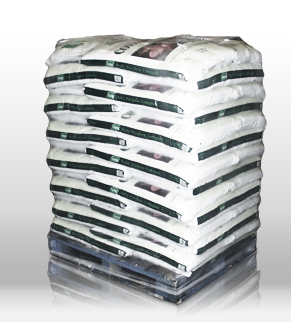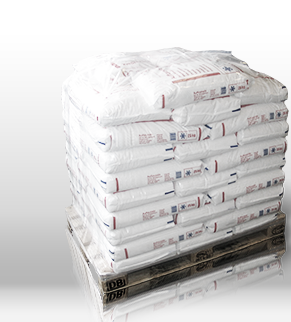 Minerals Industries
---
The load types found in the bagged minerals industry are very similar to the loads we wrap in the building products industry, such as; cement, mortar, finishing compounds, grout, etc. The two most common wrapping methods for mineral loads are the stretch wrap.
Unlike stretch wrapping and top sheets, stretch hood film does not pose the risk of water running down between the layers of film, potentially damaging the product. It is one solid piece of film protection, which allows the weather and dirt to run off the side of the loads, keeping them clean and intact. It also keeps the product more stable and provides a more appealing visual package. The overall cost per load is reduced because there is no manual labor involved, it eliminates the need for top sheets or bags, no popup conveyors are needed to release the loads under the pallet, reduced maintenance costs, no need for trucking tarps, etc.
Paper Industry
---
The industry looking for a cost alternative way of wrapping. Lachenmeier responds to this need as we provide a combination of machine and film built to the exact requirements of this industry segment – often allowing for very fast payback of the machines.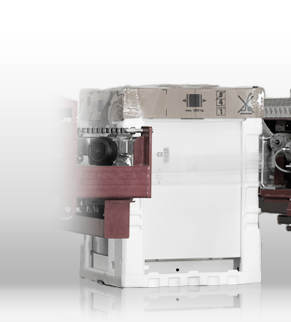 Appliance Industries
---
The appliance industry is characterized by very high output, very high demands for consistently high-quality wrapping and maximum reliability. Lachenmeier developed the clear view packaging concept for appliance packaging in the 1980s. The clear pack concept has been highly successful in reducing packaging costs, labor costs and warranty claims.
Today, stretch hood technology has outperformed shrink technology in regards to packaging costs, packaging quality and reliability. The Lachenmeier X1 stretch hooder is a superior technical solution for appliance packaging. The machine has a hydraulic stretch system, which is the most durable on the market. The X1 stretch hooder is designed to wrap over 1.6 million units per year without any wear on the stretching mechanism. 
Logistics Business
---
Especially in distribution centers pallets can vary greatly from one order to the other. At many distribution centers as well as many manufacturing facilities in general we meet pick and pack stations where operators are building pallets based on incoming orders.
The challenge at these facilities is finding the optimum wrapping solution which is able to adapt to the various applications and load structures.