Automatic Volume Measurement and Weight Recording
---
VITRONIC provides a single source for measuring volume automatically and recording weight while goods are in motion. VITRONIC provides tailor-made reading systems to efficiently and reliably identify barcodes, 2D codes, and optical characters (OCR), plus systems for three-dimensional volume measurement and high-performance scales for automatically weighing items in motion – either combined into a complete system or as individual solutions as per the client's requirements.
VIPAC Weighing
---
VITRONIC fully automates volumes of parcels and boxes arriving every day at hub storage and distribution centers belonging to retailers, mail order companies, and logistics and industrial companies. Deliveries need to be weighed, measured, recorded accurately and posted, and be in the right place at the right time – all as quickly and cheaply as possible.
Key Benefits:
ideal for applications with very high throughput rates

top-quality precision and accuracy – including in extreme conditions

at top transport speeds

MID certification

in-motion scales provide the basis for automated invoicing (revenue recovery)

chaotic sequences of products and differing geometries, sizes and weights can be handled with ease

automatic weighing of parcels and goods deliveries in boxes, cases, and items of luggage

can be combined with auto-ID and automatic, three-dimensional volume measurement systems

certified weighing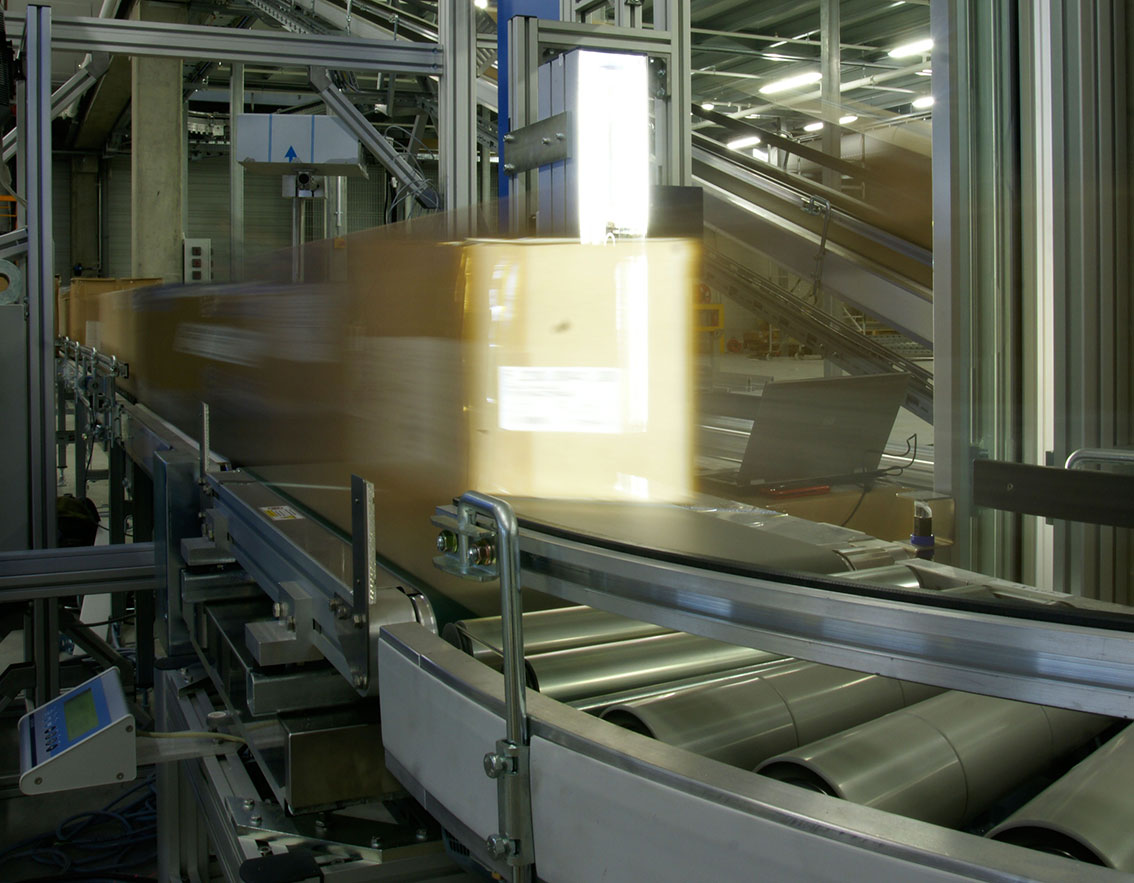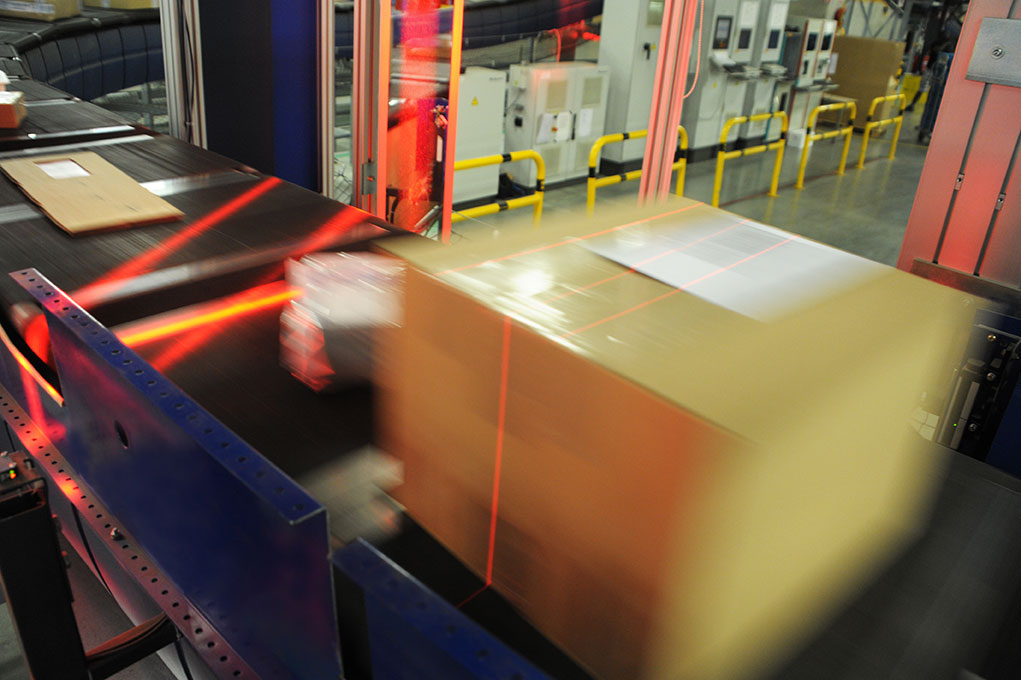 VIPAC Dimensioning
---
VITRONIC's automatic volume measurement system enables contact-free volume measurement of an object in motion, reliably compares the data actually captured with the data declared – including at high conveyor speeds and in difficult conditions, and provides the basis for optimizing vehicle loading, logistics workflows and the calculation of transport capacities.
Key Benefits:
Enables better load planning, automatic transport capacity calculation, automatic shipping inspection and outbound inspection, and ensures that only products in sound condition are distributed (proof of quality).

Available as a standalone system or complete solution – consisting of auto-ID system, automatic volume measurement system and in-motion scale.

Reliable, efficient contact-free volume measuring of rectangular and any other objects in motion.

Reliable volume measurement at conveyor speeds of up to 2 m/s.

It detects defects in detail on five sides of the object, and only boxes in good condition to be transported are automatically placed in stock.

Provides certified measurements on crossbelt and tray sorters and conveyor belts.
Products of VIPAC Dimensioning
VIPAC D1
---
 VIPAC D1 volume measurement system enables contact-free volume measurement of rectangular, dimensionally stable objects in motion, with maximum measuring accuracy, and recognizes conveying aids. VIPAC D1 provides certified measurements on crossbelt and tray sorters and conveyor belts and comes with an alibi memory.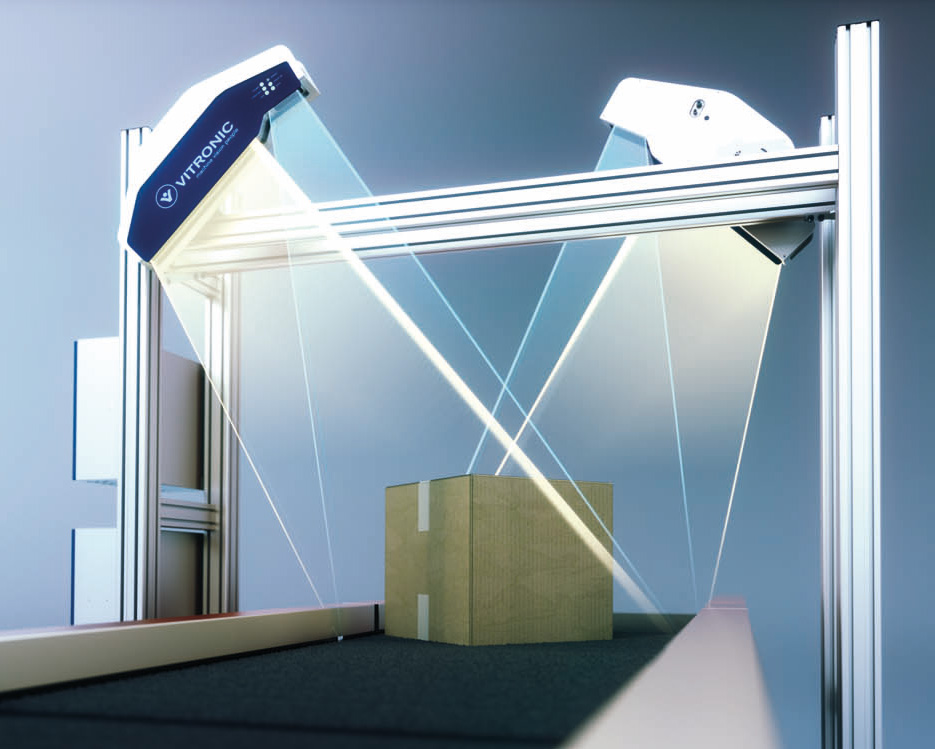 VIPAC D2
---
The VIPAC D2 volume measuring system enables box contours both rectangular and non-rectangular to be inspected at speeds of up to 3 m/s & automatically and provides the ideal basis for the system of the objects being transported up to a package size of 2500 mm x 1000 mm x 1000 mm (L x W x H) & storage system to run correctly while ensuring high throughput in distribution centers.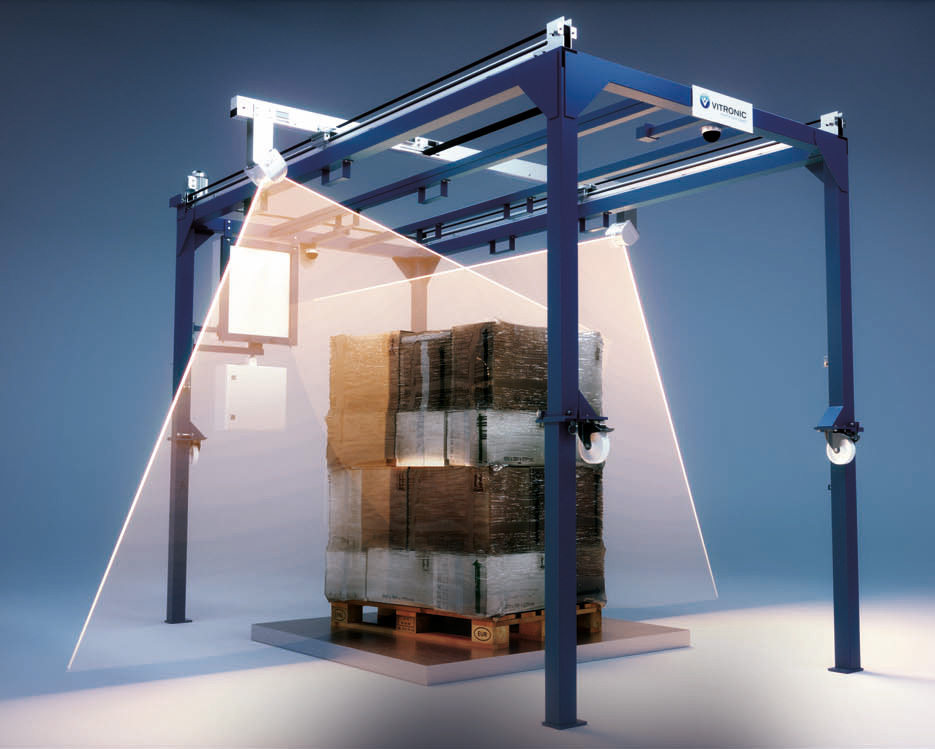 VIPAC D3
---
The VIPAC D3 volume measurement system is a certified solution for measuring any loaded pallets of a very large measuring area (3500mm x 2500mm x 2800mm). VIPAC D3 enables rapid, reliable weighing and measuring in a single work step, at the highest possible resolution (20mm x 20mm x 10mm) with maximum measuring accuracy. It is done by two infrared laser scanners (raster scanners) that move on a linear guide rail along the measuring area at a constant speed.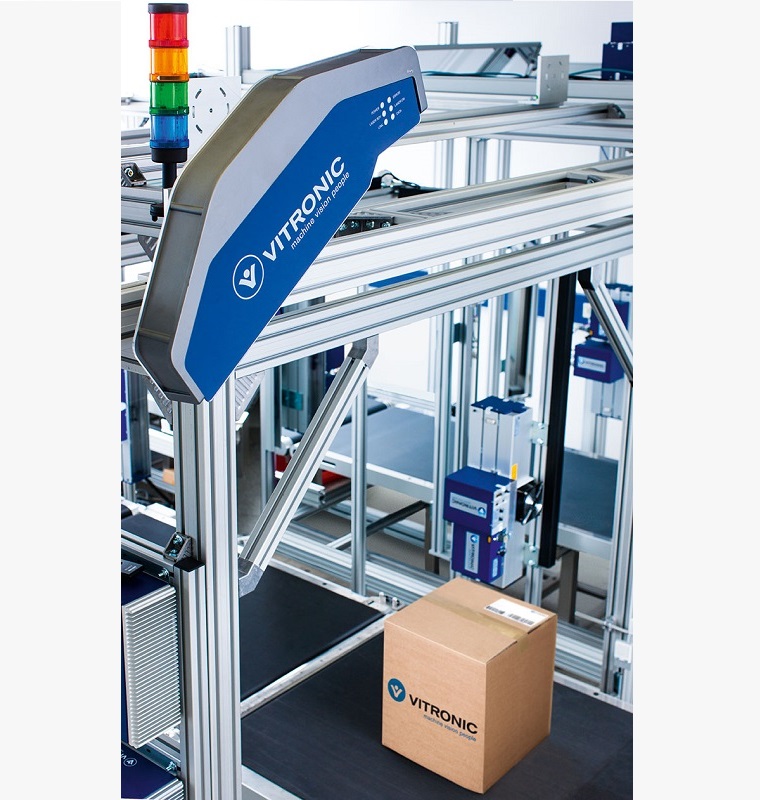 VOLUMEC
HD
---
VITRONIC VOLUMEC HD volume measurement system combines the innovative camera and laser technology in a reliable end-to-end solution. With maximum precision, the system automatically determines the volume of shipments in motion on conveyor belts. This includes both cuboid objects like parcels and irregularly shaped objects such as polybags VOLUMEC HD can reliably measure even very small, very flat and dark-colored packages.
In addition to volume measurement, VOLUMEC HD also detects potential deformations in packages, such as bulges or dents in boxes. This data serves as proof of quality and simultaneously guarantees that the products distributed are free of defects.
Key Benefits:
VOLUMEC HD plays an important role in process optimization: Its seamless, high-precision capture of volume data guarantees efficient route planning by enabling optimized usage of loading space.
VOLUMEC HD can be operated as a stand-alone solution or can easily be integrated into existing VIPAC auto ID systems. The measuring system is also easy to calibrate, is maintenance free, and requires no safety protection because it uses the lowest laser class.