VIPAC DWS systems
---
VITRONIC offers its Dimensioning, Weighing, Scanning (DWS) systems, an end-to-end solution for capturing and processing shipment data. These systems are perfectly tailored to individual parcel sizes and processes or handling methods, be it large letters, packages or pallets. VITRONIC DWS systems automatically identify barcodes and 2D codes on up to five package sides with maximum read rates, while simultaneously determining the volume and weight with exceptional precision. The volume measuring system determines the length, width, and height of all shipments and uses this information to automatically calculate the volumes.
VIPAC DWS tunnel system
---
Fully automatic DWS systems integrated into the conveyor system enable highly efficient material flow processes and play an important role in optimizing throughput times and process quality. The packages on the conveyor belt move through the DWS tunnel, where their volume is measured by the system. An integrated scales determine the weight. In parallel to this process, the line scan cameras produce high-resolution gray value images of the package surfaces and read the barcodes, 2D codes and characters (OCR) printed on them.  The system reads different code types in one run and also captures very small and damaged codes as well as codes under foil.  Maximum read rates are achieved up to 4.5 m/s.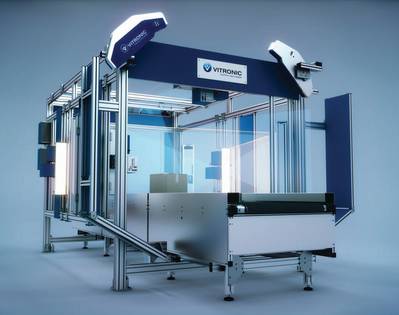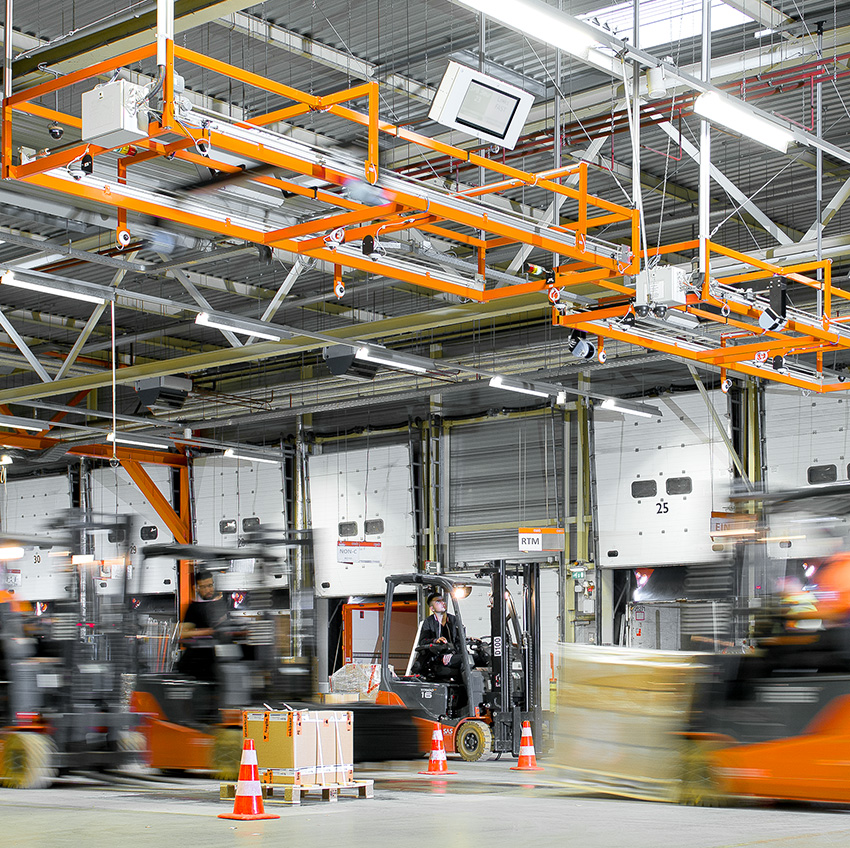 VIPAC DWS for pallets
---
DWS solutions from VITRONIC can also be used to determine data from loaded pallets that are to be transported via forklift. To this end, the shipments either move through the DWS area on conveyor belts or the data is captured when stationary. The 3D systems installed on the framework structure determine the data for pallet loads, including weight and dimensions. In addition, a 3D image of the freight unit is generated and archived to ensure the traceability of the data capture process. 
Benefits at a Glance:
Maximum reliability and minimized risk of errors thanks to the automated capture of volume, weight, and codes in a single work step

Higher throughput and increased productivity

No losses due to inaccurate invoices

Optimized cargo space usage and utilization of transport vehicles

Simplified storage processes thanks to the rapid determination of a suitable set-down location

Faster ROI and greater profitability thanks to increased productivity, optimized capacity utilization and accurate invoicing

Transparent, reliable data for more efficiently managing logistics goods flows.
VIPAC DWS as a compact system
---
VITRONIC offers a compact DWS solution to speed up manual processing of small shipments and documents. This stand-alone camera system can be mounted on manual workstations in hubs and depots and replaces the existing multi-level processes. This solution enables faster manual sorting and more efficient throughput rates for comparatively lower investment costs. At the same time, continuous and transparent tracking of shipment data is ensured.